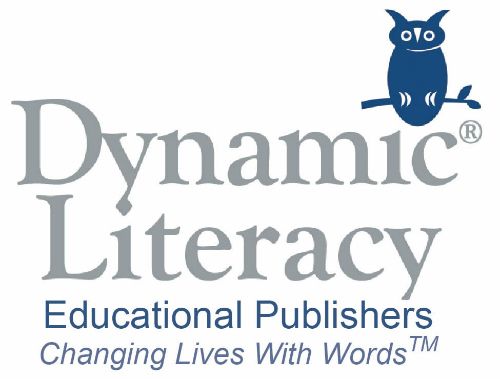 We were recently given the chance to review WordBuildOnLine from Dynamic Literacy.
Dynamic Literacy was created in 2002 and is a program with a collection of educational materials designed to communicate the structure of the English language for students of all ages. Dynamic Literacy helps students gain the skills necessary to understand unfamiliar words.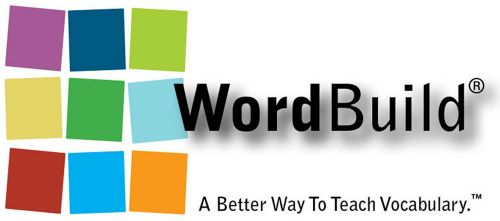 WordBuildOnLine is Dynamic Literacy's online vocabulary program. This program is designed for students in grades 2nd-5th. It can also be used with students who are needing help or review.
WordBuildOnLine helps your child improve their reading comprehension. WordBuildOnLine is based on Morphology ( the study of units of meanings). Each lesson takes between 10-15 minutes to complete. There is actually a timer that does not allow the student to go over 15 minutes. All teaching is done online and there are no word list to memorize. Each level is designed to last the school year. The program will also adjust the level of difficulty depending on how the student is preforming. WordBuildOnLine is available to you as soon as your purchase the program.
WordBuildOnLine can be purchased

here
We used WordBuildOnLine several times during the week. Monster really enjoyed it because to him it is set up more like a game than just plain lessons.
When you first log in you get Lexi. Lexi is your host and helps you through the lessons. You also start each of the lessons with a video on the topic of the lesson. The video only last a few minutes and it very easy to follow along with.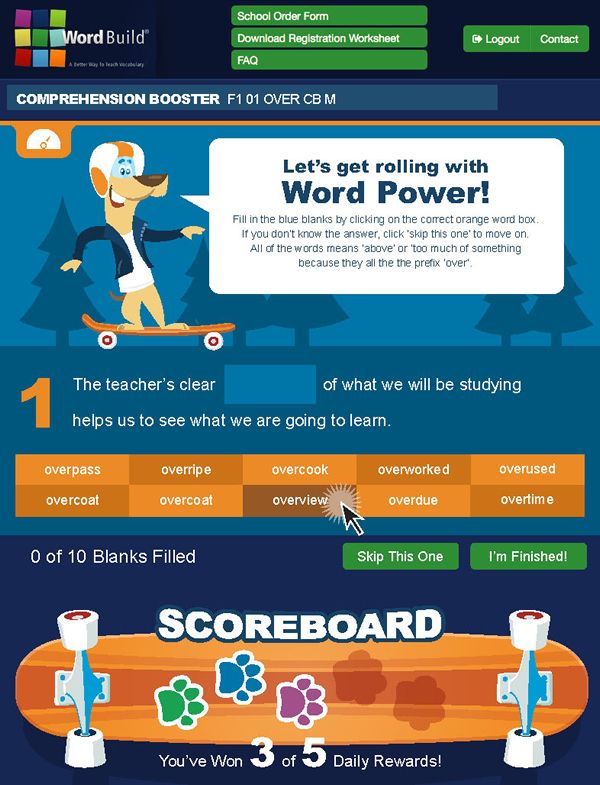 The lessons only consist of 10 questions usually. The first one is usually the student matching the prefix or suffix with the base word to make a new word, then writing what they feel is the definition. Some lessons include reading a sentence and finding which word fits best in the sentence ( see above photo). This was fun to watch Monster go through each word and figure out himself which word fits. There were times he would think it was one word, read the sentence with the word and then say " Oh that does not make sense!" Then he would find the correct word. Monster really enjoys playing this as he feels like it is a game with the timer and he has to beat the clock. Even though I have told him several times it is not a race, but hey whatever works for him.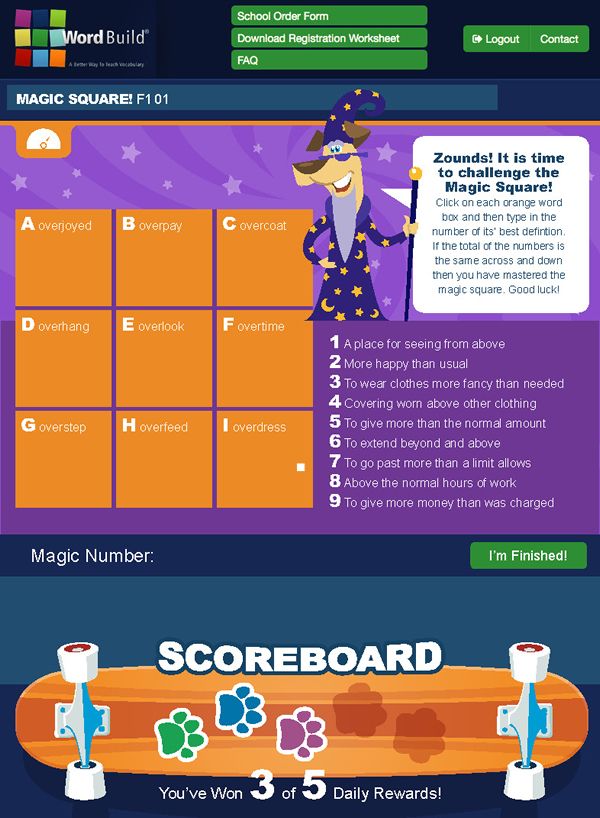 Another great thing about this program is they send me an email each time he finishes up a lesson. So I can see how he is doing and how his progression is going. I really like this so I do not have to sit with him while he is working and see how he is doing. I save these emails as well to keep for my records.
I think this program is great for children to use. It can be used in your homeschooling or even in the classroom. I really like that the lessons are not too long, seems like they are just enough time to hold the child's attention. Monster has had days where he has wanted to do several of the lessons in a row. I will let him do two a day if he chooses and there are days where he just wants to do one. I allow that as well. As long as the 5 simple lessons are done by the end of the week. Some weeks he can even get two complete lessons done.

If you would like Dynamic Literacy has offered a discount code. You can get 25% off the books and 10% off on the online program by using the code: monster
You can find Dynamic Literacy on their social media accounts:
Dynamic Literacy
also has other vocabulary programs for other grades as well. They also carry curriculum that are physical books. If you would like to see what these programs are and what others thought of them, please click the banner below and check them out: