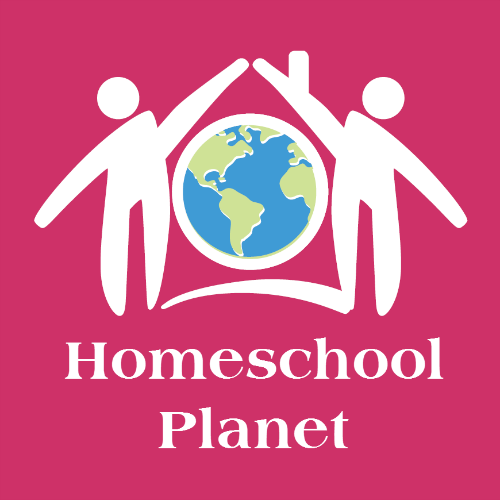 We were recently given the chance to review the
Homeschool Planet
from
Homeschool Buyers Co-op
.
Sometimes as homeschool parents we need a way to keep track of all the lessons we do and find curriculum all in one spot.
Homeschool Buyers Co-op
can help with that.
About Homeschool Buyers Co-op:
Homeschool Buyers Co-op
was founded in 2005 by a homeschool family. It is a family owned and operated business. They are the world's largest homeschool buyers club!
The
Homeschool Buyers Co-op
can help you in many ways:
Great Deals: They offer such amazing prices. Most products are between 10-90% off retail prices. If they can not offer the lowest prices, then they don't offer the product!
Great Products: Homeschool Buyers Co-op does not offer every single homeschool product out there. They find the best products out there and offer them to there customers. They also take into consideration what there followers are looking for.
Free Resources: As homeschool parents we all love FREE! Homeschool Buyers Co-op offers several free resources online. A free Summer reading program, field trip guide and even homeschool classifies; where you can buy and sell used curriculum.
Smart Points Reward System: This is a program where you buy certain products and they give you points that you can use to earn other products from their site!
One of the things that the Homeschool Buyers Co-op offers is a online planner for homeschool families.
Homeschool Planet
is for families who need a way to keep track of lessons and events your family has going on.
Some of the features include:
A calendar view
A planner view
A resource view
Separate logins for each child
Daily digest
Email and Text reminders
Lessons plans
Attendance tracking, transcript creation, and grade tracking
Shopping list ( you can text to your spouse!)
Mobile version
Calendar sharing ( you can share your calendar with your spouse and vise versa!)
Lesson copying
One thing I learned about
Homeschool Planet
is how simple it is to use. Once you put your children in ( for me it was only the one kiddo!), you click on the calendar, the time you want and put in the classes for each child and what their assignments are. You can choose daily, weekly or even monthly. How simple is that! I did not track Monsters hours or grades because we don't need those. Once Monster gets older ( like Middle School/High School) I could see those being helpful to us. One thing that I have really enjoyed about using this program is that it sends me daily email reminders. I am horrible at remembering to use planners. I have tried paper planners and other online planners and none of them have worked for me. I tend to "forget" I have them. The Homeschool Planet sending me daily reminders helped me to remember to go online and check the planner and put in more activities! Love that! Right now Monster is too young really to understand to go online himself and log in and check what he has to do, but it is great for me to track what we are doing and when!
Right now you can try Homeschool Planet for 30 days for FREE!! Just click
HERE
to sign up!
You can also find Homeschool Buyers Co-op on their social media accounts:
Facebook
Twitter
Google+
If you would like to see what other TOSReview Crew Members thought, please click the banner below: