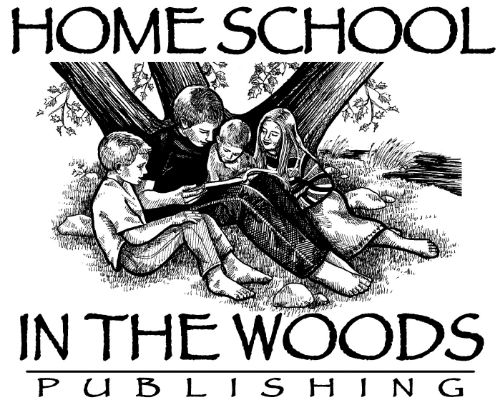 We were recently given the chance to review

Project Passport World History Studies: Ancient Egypt

from

Home School In The Woods Publishing

as a digital download.
Home School in the Woods Publishing

is a family of 6, owned and operating business. They opened their company in 2002 after using a different way to teach History rather than the average student textbook you get in schools.
About Project Passport:
Project Passport is a new line of World History studies.
Project Passport World History: Ancient Egypt
has 25 stops along the way as your "travel" through Ancient Egypt. Each stop has guide book text you will use, an itinerary for projects and downloads, and master prints are available for download.
Project Passport World History: Ancient Egypt also includes a printable passport and luggage while you will create on your first stop and can be used for all Project Passport studies.
Project Passport World History: Ancient Egypt also allows you to create a Scrapbook of Sights, different foods/drinks from each area of study, a complete lap-book, listen to audio downloads, and you can even create your very own souvenirs to keep with you.
Some of the other activities that are included are:
Creative Writing
File Folder Games
Creating a newspaper
"Sending" postcards from your travels
and much, much more!
How we used this product:
First, there is a whole lot of printing involved. Be prepared. I printed off 21 pages just for the first stop.
Monster and I used this during our History time. We do not have a planned out curriculum for History this year, so this has been perfect to throw in.
Monster and I both enjoyed working on this together. One of the first things you do is get your suitcase and passport ready. For younger children or those who do not enjoy cutting, this would be great for the teacher to do ahead of time. There were things I knew would be great for Monster to cut out himself and things I went ahead and did before we started so I did not have to worry about Monster not wanting to cut them out.
Also, be sure to have all supplies you need for each stop ready ahead of time. There is a list of items you will need, so you can prepare before you begin.
Each Stop has different activities for you to do. You do not have a time frame to complete the stops. You can do as many stops as you want a day also. Project Passport: Ancient Egypt can be done anywhere between 6-12 weeks depending on how you spread it out. If you want, you can add in other books or lessons about Ancient Egypt if you wish it to go longer.
One of the things I did to have myself prepared for this was print out the itinerary, the reading material and the travel planner for myself and I put that into a separate folder. Everything else was given to Monster to use and to put together.
One thing I have noticed in the time that we have been doing this is Monster is like me, hates to be read to in person, while trying to learn something. He also has to have an interest in what he is reading. If he is not interested it takes him FOREVER to read one paragraph. I do wish they had the option to listen to the reading material as an audio download. I think Monster would enjoy that so much better. He loves audio books so I think him listening to the audio would work so much better.
Speaking of audio, along some stops, they have audio downloads for you to listen to. One of Monsters favorite parts.
Monster has overall really enjoyed this product so far. I can't convince him to bake anything to try it yet.. ( very, VERY picky eater that boy)but I am keeping my fingers crossed by the end of the whole lesson he at least will try some cantaloupe water!
I am looking forward to finishing up Ancient Egypt and hopefully moving on to the other Project Passports that Home School in the Woods carries. Right now they also have:
The Middle Ages
Renaissance and Reformation
They also hope to include soon:
Ancient Greece
Ancient Rome
These studies can be used for grades 3-8th. They have a:
Download version for $33.95 ( Mac and PC compatible)
CD version for $34.95
You can find out more about Home School In The Woods Publishing by finding them on their social media accounts.
If you would like to see what other members thought of this product or one of the other studies from Passport Project, please click the banner below: