I am very excited to announce that I have been chosen to be on the Review Crew for the The Old Schoolhouse! I am very excited to have been given this chance.
One of the first things I have been given the chance to review is a
Yearly Membership
to the
SchoolhouseTeachers.com
. SchoolhouseTeachers.com is the curriculum site for The Old Schoolhouse Magazine. It is a Christian based program.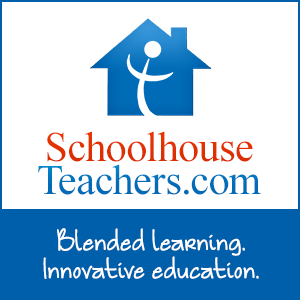 One of the first things I noticed about this site is how easy it is to get around on. They even have a new members area to help you out and give you some pointers! On the home page they have easy access to areas for each age group.
Teachers
Pre-K/Elementary
Middle/High School
Parents
Online courses
Dailies
Resources
If you sign up for a year membership you get:
Complete access to everything on SchoolhouseTeachers.com, over 100 FREE courses and so much more!
Art
Foreign Language
History
Math
Language
Science
Printables
and much, much more
One of our favorites is the Dailies. These are activities that you can follow along daily with. Start at the beginning or pick up right where they are. I really want Monster to learn about the states and some important events and these dailies look like just the area I need to help Monster with this!
This is just the Pre-K/Elementary area too! The Middle School/High School area has even more areas to cover with your children! Right now they are even offering some new classes. You can check those out here:
Since Monster is only 7 years old, I focused in the Elementary area. One of his favorite areas was the animated books. He loves stories and he could read them all by himself, but listening to them online was a huge plus as he really enjoys listening to audio stories.

I have been going through the website and making plans for what we will use for History since our other curriculum did not work for us. I am very excited to use this site to help him learn about Classical History. There are a total of 29 lessons for the Classical History. One of the topics in Egyptians and this has been on my list to teach but I could never find great lessons for his age. With SchoolhouseTeachers.com it is set up to be used for Elementary through High School ages, plus it has activities including writing and reading with videos here and there.

I am very excited to try out the other online classes with Monster as well. I love that the classes are not live classes and that Monster can start at any time. I also love that some classes are only weeks, while some might take a full year. I think this is great with the younger ones. Start them off with the courses that only take weeks and then move them up as they progress. So far this site has been amazing and I can't wait to see how much more it can help with our homeschooling journey.
You might be wondering how much this membership will cost you. I am here to tell you a great price for everything you get!
Right now they have a wonderful deal.
Membership is $12.95 (per month) or purchase a full year membership and save 10% and you only pay $139. HOWEVER!! Right now they are offering a wonderful discount! A full year membership for $64.25 (that is 50% off!!!) or if you decide monthly is what works best you can save 40% and pay $7.77 each month. One of the best things about this is you don't need a membership for each family member. You buy one membership and it works for the whole family. How great is that!
You can ORDER HERE now through Christmas to get this savings!