We were recently given the chance to review Old Testament 1: Level 2 Creation to Jacob from GrapeVine Studies.
GrapeVine Studies is a bible study method for children and adults. For teachers, GrapeVine Studies helps them plan lessons easily, engage the students in the activities and lesson, and grow disciples.
GrapeVine Studies uses hearing the message, stick figuring the passage and answering questions about the lessons to teach young children. It is also known as the Hear-Draw- Review Method.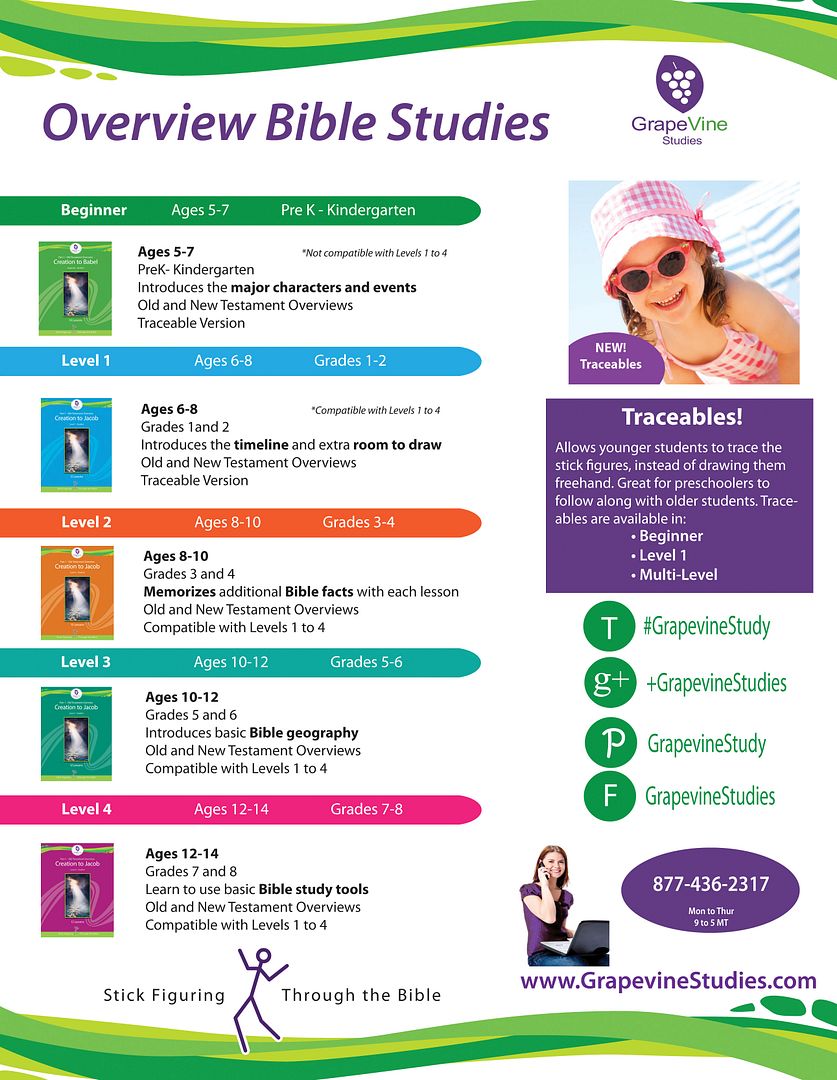 GrapeVine Studies has lessons for students Pre-Kindergarten through 8th grade. There are also extra resources available on their website for parents if needed.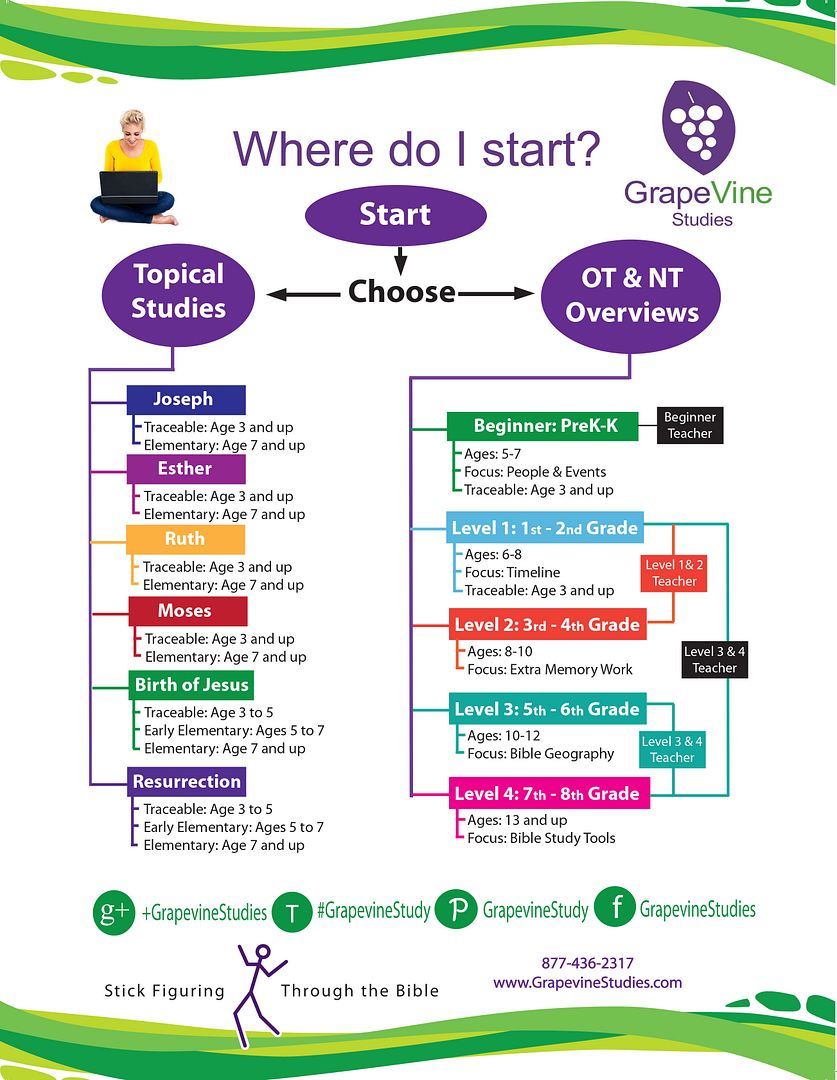 If you are not sure where to start on the GrapeVine Studies website, they have a great tool to help. You can also click on New? Start Here! Tab and find the right study for your children!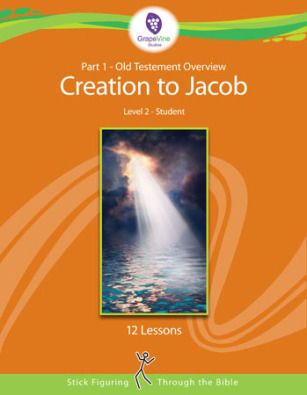 Old Testament 1: Level 2 Creation to Jacob is a fun children's bible study that teaches about the beginning of the Old Testament Timeline. Elementary ages students will use the book of Genesis to walk through the Old Testament 1: Level 2 Creation to Jacob book. In this book, children will learn about the Creation, the Flood, the building of the Tower of Babel and so much more. When the children are finished with this lesson they will be able to memorize bible verses and they will be able to draw the first part of the Old Testament Timeline.
This book is 12 weekly lessons or 46 daily lesson book.
The Student book includes: Lesson worksheets, timeline, memory verses and reviews.
You can order Old Testament 1: Level 2 Creation to Jacob online HERE.
You can order the ebook, which is downloadable and printable, for $12.50
The teacher book can be ordered for $18.00 for the ebook or $22.50 for the paperback copy. The teacher book works for both level 1 & 2 so if you have children in both levels you don't have to worry about ordering more than one teacher book!
What we thought of Old Testament 1: Level 2 Creation to Jacob:
Monster and I have not done a real bible study together. We usually do his Awanas book and leave it at that. Now that is he older I find that he is starting to ask more questions. I am glad we got this book to use to start really learning more about the bible.
Once I got everything downloaded, printed off and hole punched, I put the student book and the teacher guide into two binders. That way we each had our own binder and we could find them easily.
The teachers guide book is so easy to use. It is super easy to follow along in the teachers guide for each lesson. There are discussion topics, read aloud, and a spot that tells you what you will draw and what the student will draw. In the beginning of the teachers guide it tells you which supplies you will need for the lessons. One thing I found useful was having a pencil bag inside the binder with the supplies you need and then one in the students binder for supplies they need.
In the Old Testament 1: Level 2 Creation to Jacob student book, each page is perfectly laid out. They are simple and not too busy. I like this so the page does not become too much for a child who can be easily distracted. Each lesson can be done daily or even weekly. Monster and I did each lesson on Tuesday and Thursdays. That way we could do one lesson a week but spread it out so we don't do it all in one day.The lesson don't take that long either. The review questions are at the end of each lesson. I would suggest having extra paper for this as their is not much room on each paper to answer each question depending on your childs handwriting. You could also use the back of the paper. We just put the extra paper with the answers in between each lesson.
Monster and I both have enjoyed using the Old Testament 1: Level 2 Creation to Jacob student book and teacher guide. We look forward to continuing our studies with the next student book in the series in his level. Right now there are 8 studies in the level 2 age group.
If you have younger children GrapeVine Studies also carries traceable workbooks for them to follow along as well!
If you would like to find out more about GrapeVine Studies please find them on their social media accounts:
Facebook
Twitter
Pinterest
Google+
Periscope: @GrapeVine Studies
If you would like to see what other members of the TOS Review Crew thought of this product or others by GrapeVine Studies, please click the banner below: